Social media has really taken over everyone's life. How many times a day do you open Instagram , Facebook or Twitter just to see what your friend are up to? I am sure it's more than 50 times a day mindlessly scrolling and brands are smart, they've caught on to this behavior.
That's why while you're scrolling through your friend's post, you're likely to see a brands pop in there every so often. Their intention is to capture your attention. What if they capture your attention for the wrong reasons? Brands make mistakes on social media all the time. They are certainly never forgotten. The internet is a ruthless place. It never forgets.
Here are five big mistakes companies have made on social media
1. Posting Controversial, Personal, or Insensitive Content
Brands should try as much as possible to avoid taking stands on controversial issues. Especially content that is related to politics ,religion ,tribe or an ethnic group.Posting such issue might lead to loss of clients due to your stand does not align with theirs beliefs or values. An example when local kenyan restaurant picazzo posted a controversial and insensitive picture during Eid Mubarak
Brands can only do so in situations where your target audience is near-unanimous in its position on a particular social issue. In century it is rare to find neutral human beings. Alternatively if an issue is closely related to your brand then they can take a stand on it such as zero policy on corruption campaigns and such. In addition a brand lightly add an input to a trending topic without necessarily taking sides. The best example when a few years ago during the #polekwamwirigi broke the internet in Kenya.
We are engaged to you and you can be sure we will be by your side for better or for worse. ION @Mwirigi #KCBLovesYou

— KCB Group (@KCBGroup) May 5, 2015
2.Avoiding the ' social' in social media
This is basically avoiding or not interacting with your audience. Social media involves regular interaction with your followers. Give and Take is the name of the game. Engage with your audience, respond promptly to comments and questions. Chiefly when you get negative or inflammatory comments that could reflect badly on your brand. Don't ignore or delete your unpleasant feedback, use it as an opportunity to demonstrate your customer service. A good example of truing your lemon to lemonade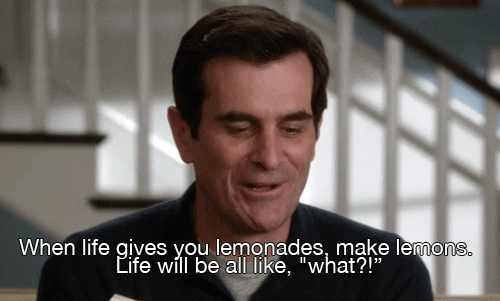 For example recently a Jumia customer termed Jumia products as a scam. The response made Jumia present itself as a company that take into consideration their customers criticism and complains.
I'm here watching people buy these TV from @jumia while a Mooka one I bought 4 months ago is spending three qaurter of its time under repair.
Could these products be a scam??So lost I am.

— langat_chumoh (@langatchumoh1) May 21, 2019
Hello @langatchumoh1, thank you for reaching out to us. Apologies for the issue at hand. Please share the order number for further assistance.

— Jumia Kenya (@JumiaKenya) May 22, 2019
3.Making your social media about the brand all the time.
 People hate promotional content and they detest adverts. If you spend too much time promoting, then you are going to lose your audience on social media. Promotion needs to be used subtly on social media.The more engagement  you can include in those posts the more sales you get.
For instance Safaricom has included a video that people can relate to and enjoy at the pass promotional content.
Mashida za machali ni mob, lakini story za bundles isikuwe moja yao. Cheza kama wewe and #Get5GBFreeYouTube when you buy the All In One Monthly Bundle. Itabidi umejanjaruka leo ju Mambo Ni YouTube on *544#. Click here to buy https://t.co/Q9mnG4V42q pic.twitter.com/fntExYS9xm

— Safaricom PLC (@SafaricomPLC) May 27, 2019
4.Spamming
Another mistake brands make is to throw links to their content and sales promotions on all the social networks. Don't post automatic and Spam links. They never work.
5.

Having fake followers

Some brands buy followers just to look better. Some do excessive giveaways, where participants are not fans of your page but the products you are giving away. Keeping an active page but no real followers means you don't really have support . This weakens your business. During the recent crackdown by twitter on fake followers, personal brands lost alot of followers thus lost the trust and eligibility of their audience . A list of those who got affected that fateful day


Here are some of the prominent Kenyan tweeps and how many Followers they lost.

Jeff Koinange – 1,300,056 – 1,288,845 – Lost 11,211

Larry Madowo – 1,508,198 – Lost 7,835

Xtiandela – 1,087,889 – 520,841 – Lost 567,048

Cyprian Nyakundi – 1,228,942 – 695,554 – Lost 533,388

Citizen TV – 1,860,460 – 1,846,672 – Lost 13,788

NTV – 1,889,548 – 1,875,341 – Lost 14,207

Safaricom – 1,092,915 – Lost 8,230
Read Also: It is time to Add Emotion in your Marketing Strategy



Itika Communications is a digital marketing firm that offers Design, Video Marketing, SEO, PR and social media services to businesses. For more details contact us at info@itikacommunuciations.com or 0755694769