As online marketing is growing popularity across the world. Most Kenyan brands are still questioning the value of email marketing. Millions of brands in western countries use it. Furthermore, they do it for one very simple reason: it is simple, easy and when done right it's the cheapest marketing strategy for your company.
What is email marketing?
Email marketing involves sending promotional messages via mail to potential customers. Emails are used for acquiring customers, brand awareness, product sales, as well as fostering trust. One question everyone is asking though is, how am I going to ensure that the emails I send out will bring me valuable leads? There is only one answer to this; ensuring your message is reaching the right people.
Below are some of the ways to know who is the right recipient of your email.
Know your target customer.
Before you can decide if the right message is going to the right person you need to figure out just who that person is. So, before you compose another email you will need to formally determine who your ideal customers are.
To do this you need to know their interests, behaviors, goals, motivations and the most important what solution are you offering to them.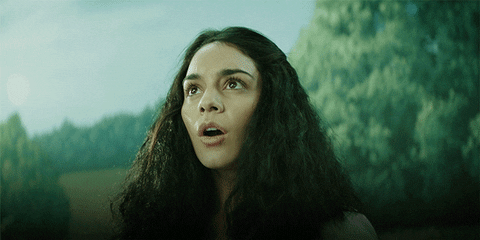 Are your email addresses right?
These primarily means confirming that the subscribers' email addresses you have are the right ones. This help in reducing the bounce rate of your emails.
Email bounce rate is the percentage of email addresses in a mailing list that did not receive promotional messages because the recipients' mail servers returned them.
Bounces happen when emails cannot be delivered to email addresses. If emails sent do not reach the recipient its as good as doing nothing.
Categorize your recipients
As much as you have known your potential clients are, they do not have the same problem. For example 4 of your clients need to fix problems on their social media pages and the other 10 just needs PR services. Meaning that you cant send them the same email you have to customize your message depending on their needs. Also its It's likely your subscribers are at different stages in the buying process.
The timing of your recipient
When its the right time to send that newsletter? You need to do your research on what is the most convenient time that you will send the email. These will increase the chances that the email sent will be read by the recipient. For instance, most companies assume the advisable to send emails in the morning. Assumptions will lead to failure, try to know the exact appropriate time. Experiment to see what gives you the best results for your subscribers.
To get the best results, you should be monitoring the performance of your emails to identify areas that need improvement.
Read Also: Why Jumia's Website has numerous visitors





Itika Communications is a digital marketing firm that offers Website Design, email marketing, Video Marketing, SEO, PR, and social media services to businesses. For more details contact us at info@itikacommunuciations.com or 0755694769 .Sign Up to Our Newsletter to get offers, news and more information